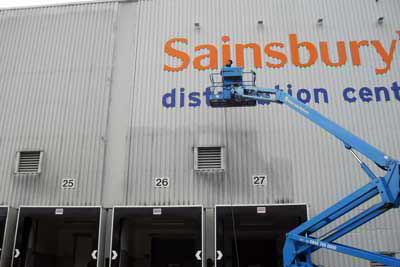 Cherry Picker, Access Platform Hire / Access platforms can be used for:
✓ Building & property maintenance
✓ Wood burning stove installations
✓ Boiler flues
✓ Lighting & electrical
✓ Painting & decorating
✓ Closed Circuit Television
✓ Event decorations
✓ Pest control situations
✓ Tree work in Sussex
✓ Cleaning & power washing
✓ Mounting aerials or satellite dishes
✓ Roofing
✓ Gutter cleaning, repairs and installations
✓ Surveying
✓ Boarding up in emergencies
Using platform access is much more cost effective than hiring and installing scaffolding in order to do the above.
Access platforms, commonly known as cherry pickers, are the perfect solution for high access needs. If you plan to carry out work that requires working at height, our hire services are a great way to save time and money when compared to other forms of access equipment like towers and ladders.
Get in touch with us to find out about our equipment for hire. We supply operated cherry picker hire so your tradesman can do the work or ask us to quote the work or help you find a tradesman for your needs